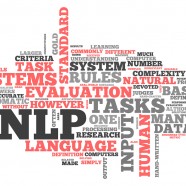 Kirsty runs consultations from her office based in Chelmsford and Colchester. She tailor makes each session based on the individual client using a combination of techniques that she has learnt from Sports Psychology, Hypnosis and Neuro Linguistic Programing to enable her clients to reach their true potential.
The tools that your will gain from a consultation from Kirsty are transferable across all aspects of life. The great thing about using techniques like NLP means that it doesn't use the common 'one way fits all' technique, it adapts and flexes to suit the individual, business or team to produce fast, effective and long lasting results.
You are 100% in control during all of your sessions. You will still be aware. Hypnosis is just like daydreaming and we all like to daydream don't we?
Mental Performance Training can be used for a variety of limiting beliefs and can transfer across all aspects of life including:
Anxiety e.g. Exams, interviews, public speaking;
Confidence;
Depression;
Create a winning mind set; 
Stop Smoking;
Access 'zone states' which helps to remove the 'chocking and freezing' some individuals experience;
Installing self-belief;
Speeding up or recovering from injury or helping to prevent re-injury;
Goal Setting;
Weight Loss.
This is just a few limiting beliefs that NLP and hypnosis can help with.  The most important thing is that the goal must be YOUR GOAL.
Do you want to be an excellent athlete or an average athlete? A person who is motivated to get the best out of themselves or one who is not?