Flying can for many people be an exciting part of their adventure, but for some it can be a very terrifying experience. While plane crashes are rare, we have seen a lot of coverage of crashes over the last few years and when you already have a fear of flying, reading about a crash in the news can only make this worse. If you look at the statistics, the experts say that you're much more likely to die in a car crash than in a plane accident. IATA (airline association) show that in 2015 more than 3.5 billion people flew on an aircraft and during...
read more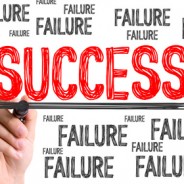 Prepping for any kind of exam can be stressful for any student. There's an enormous amount of pressure from peers, teachers and parents and sometimes trying to stay focussed can really be a challenge. You can imagine the stigma that's attached to do well and the strain can impact not only on mental wellbeing but your physical health too.   Anyone taking an exam will feel stressed, irritable and in some cases depressed. A loss of appetite and headaches is also quite common. When you're feeling the pressure, concentrating can sometimes be a...
read more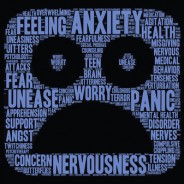 Hi, welcome to this month's blog post! With Halloween round the corner, I thought I would write about fears and phobias that many people suffer from. Not just because it's Halloween but because it's a genuine condition which affects both children and adults. A fear or phobia can be deep rooted and if you're a sufferer, you'll know what I'm talking about. It can strike at any moment and causes real problems even in adulthood. It's important to understand the difference between a fear and a phobia. Take these...
read more
Saturday 7th February, 2-3pm 28-29 Viaduct Road, Chelmsford, Essex, CM1 1TS Come along and join Kirsty for a taster in Hypnosis. Hypnosis is a deep state of relaxation; many people experience a state of hypnosis on a daily basis. Have you every gone from A to B without having to think about it? You will learn how to self hypnotize, being in a state of hypnosis is a pleasant and relaxing experience where you are in a heightened and focused state of awareness, which helps to promote learning and retention of new ideas – Who doesn't want that?...
read more
Neuro Linguistic Programming (NLP) first came about in the early 1970s, and was developed by Richard Bandler and John Grinder. One of the fundamental differences between Bandler and Grinders research compared to others was that they found that the way in which people think about something makes a crucial difference to the way in which they experience it.  NLP can be broken down into three definitions to make it more user friendly.  Neuro is fundamentally our thinking process; it refers to our nervous system and how we use our senses to make...
read more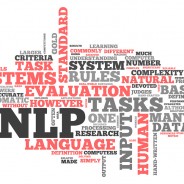 Kirsty runs consultations from her office based in Chelmsford and Colchester. She tailor makes each session based on the individual client using a combination of techniques that she has learnt from Sports Psychology, Hypnosis and Neuro Linguistic Programing to enable her clients to reach their true potential. The tools that your will gain from a consultation from Kirsty are transferable across all aspects of life. The great thing about using techniques like NLP means that it doesn't use the common 'one way fits all'...
read more