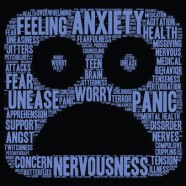 Hi, welcome to this month's blog post!
With Halloween round the corner, I thought I would write about fears and phobias that many people suffer from. Not just because it's Halloween but because it's a genuine condition which affects both children and adults.
A fear or phobia can be deep rooted and if you're a sufferer, you'll know what I'm talking about. It can strike at any moment and causes real problems even in adulthood.
It's important to understand the difference between a fear and a phobia. Take these examples;  you get nervous when you see a pit bull in a park, you're scared but you still go to the park, but if you had a phobia of dogs, you'd stay clear of the park altogether in case you did see one. How about someone who doesn't like horror movies, is this a fear or phobia? No matter how big or small, It's important to understand the difference between a normal fear and a phobia.
So why do people just suffer in silence?  It might be that they're unaware of the help they can reach out for or that they're wary of any 'cures' out there. Whatever the reason, no one should suffer in silence, there is help out there, proven techniques that can be used and can work.
I've helped many people overcome their fears and phobias and it's genuinely made a massive difference to their lives. It's immensely rewarding to know that I've made a real difference to someone's life and more importantly, that they're living their lives to the full!
If you're a sufferer, get in touch and we can talk it through and discuss a tailored technique to help you.