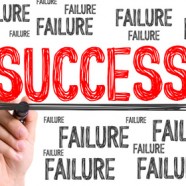 Prepping for any kind of exam can be stressful for any student. There's an enormous amount of pressure from peers, teachers and parents and sometimes trying to stay focussed can really be a challenge.
You can imagine the stigma that's attached to do well and the strain can impact not only on mental wellbeing but your physical health too.   Anyone taking an exam will feel stressed, irritable and in some cases depressed. A loss of appetite and headaches is also quite common.
When you're feeling the pressure, concentrating can sometimes be a challenge, that's because your brain is trying to focus on the task at hand, but finds it hard to do so when you're stressed.  There are a lot of things that can help, for example – good habits such as taking frequent breaks, drinking lots of water and eating well. Working in an environment that helps you stay focussed is also a key factor as is staying active – exercise is one way of de-stressing and feeling reenergised.  Drawing up a schedule helps – keeping to a timetable of when to study, take breaks and rest can also be beneficial.
When I am helping students overcome their fears, I often say that pressure is a weight you as an individual have created and therefore it is something you can control.  I believe in self-control and help people overcome their challenges through psychological reassessments which enables students to pin point exactly what concerns are creating this pressure and how to overcome this by logical assessment.
We all have a desire to do well, but it's how we engage ourselves to do well that really counts.
At Mind 2 Excel, I've helped many students focus and engage with their exam preparation, here's what one student had to say;
"I use to fear exams before I saw Kirsty. I would forget everything I have learnt as soon as I open the exam paper. Kirsty taught me techniques that allow me to deal with the anxiety and pressure and made sure that I was in a resourceful mind set before every exam"
So if you're struggling, don't suffer in silence, get in touch for a consultation!
Kirsty